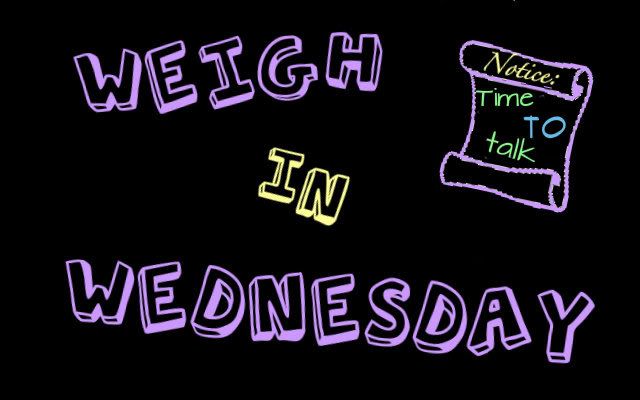 Weigh In Wednesday is a weekly meme created and hosted by
Lauren @ Epilogue
and features a question each week for bloggers to share their opinions on.
This week's question:
Reading a book vs. Listening to an audio book
Oh, hands down, I would have to pick reading a book. I feel like I pay more attention to the story if I'm reading it myself and processing the information as I'm reading. Literally, I have the attention span of a squirrel so with an audio book, I'd probably tune out the actual words after a couple of paragraphs and it would just be background noise to me.
Also, I can get through a book faster because I read faster than most people talk.
What about you? Reading or listening? I'd love it if you could leave me a link or just answer in the comments below! :)