Hello. Welcome to Bibliophile Anonymous.
My name is Joie.
And I have some things to confess. Brace yourselves guys.
10. I don't like old books.
Alright, cue the horrified gasps.... now!
I can't really explain why except that decoding ye olden day language detracts from the enjoyment of reading.... I mean, there are some exceptions (Pride and Prejudice being one of them), but overall, I tend to avoid old books.
9. I don't like reading plays.
I am sure there are fabulous one out there, but they're just not my kind of thing. I get bored just reading people's dialogue--I want description and action!
8. I'm very OCD about having one book in a series in paperback (because I was too cheap to buy hardback) but then buying the rest in hardback because I really liked the series. And then the book formatting ISN'T THE SAME. OMG. You have no idea how much it bugs me to see the series on my bookshelf and their heights/thickness don't match.
7. In 10th grade, when we were reading Huck Finn in English class, I totally skipped a good chunk of the middle of the book....
6. I don't like to stop reading until I've reached the end of a chapter. It. Just. Bothers. Me. If I just stop in the middle of a good part, how am I supposed to concentrate on the rest of my day when all I'm doing is wondering what happened next?!
5. Sometimes when I'm reading, I imagine myself as a character in the book. Sometimes as a protagonist, sometimes even as the villain.
4. I have a tendency to fall in love with fictional boys.
3.
You know those redesigned Classic covers at Barnes and Noble? The
ones that look all
Twilight-y
?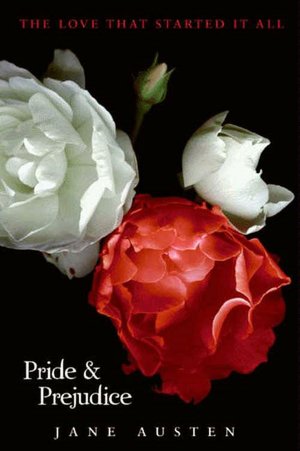 W-ell. I actually really like them.
2. I HATE insta-love.
With a burning passion.
1. And now, for the ultimate confession...
Oh yes, you read that right. I. DOG-EAR. PAGES.
I'm pretty sure that's like book sacrilege, but I just can't help it! I'm constantly losing bookmarks and dog-earring the pages is just the easiest way to keep track of my pages and make not of where important quotes are...
.... please don't come at me with pitchforks.